Rooms
We love to make you feel at home.
Our Luxury Rooms have en-suite bathrooms, some with jacuzzi and provide great getaway accommodations.
Rooms provide one King size bed with some rooms providing extra sofa beds.
All rooms have a small refrigerator.
View Rooms
Food
Taste our gourmet delicacies.
Chefs, caterers, hotels, specialty food store chains, gourmet shops, and fine grocery stores alike appreciate our philosophy, our DOC expertise, our unique product mix and knowledgeable service.
At Selenia, first of all, we are food lovers, we are genuinely passionate of the original Gourmet Food delicacies.
Know More
Events
You will never be bored.
With our extensive knowledge of the area we can tailor your mountain bike rides or hikes to suit your abilities and preferences.
If you are considering a special horseback riding or outdoor vacation anywhere in the world, call us first and let our experienced staff match the perfect holiday with your dream.
Latest Events
The Guestbook
What our guests told about us.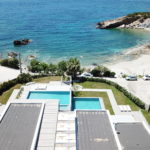 Best location in Athens Riviera. Just 20 mins from Athens city center and Acropolis! The sunset is just in front of you! The beach is in front of the villa.
John B.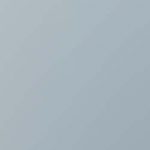 Amazing Villa with a lot of space. There are 7 master bedrooms, 2 of them with a private jacuzzi! The beach is only 10 meters away. You can adore the…
Helena G. I don't want to leave! The best villa, the best location, the best sunset! Everything is just perfect! The villa is very spacious and modern decorated with everything you may…
Marina K.
Read all Posts
Error type: Instagram has returned invalid data.Please double check that the username you are using exists. Or contact us if you are still having troubles.
Instagram Photos
Latest from Instagram
Follow Us